Available methods of payment
CCV Pay
All online methods of payment on our website are taken care of by CCV Pay and run through a secure connection. You can recognize the secured connectionby the green lock and HTTPS in the address bar of your browser.
It is possible to pay with the following methods at 4taktwinkel:
---
iDeal
The fastest and mostly used payment method for costumers in the Netherlands. Ideal is available for mostly all large banks in the Netherlands.
---
Bancontact
Banconact is the most used method of payment in Belgium and is available for all our costumers from Belgium who make use of online banking.
---
PayPal
PayPal is available for costumers with a PayPal account. PayPal offers its costumers an extensive buyers protection. More information about this is available on the website of PayPal. The cost (fee) of payment through PayPal is 3,4% of the total order value
---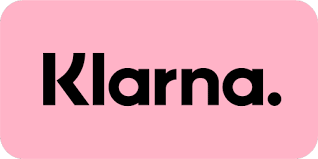 Klarna
Klarna (Sofort) is a frequently used online method of payment in Germany and is available for customers with a Klarna account. Klarna is TÜV certified and guarantees a safe way of online payment and a maximum privacy production. The proccessing of your payment through Klarna takes an average of 1 up to 3 working days.
---
Creditcard
CCV pay accepts Visa, Mastercard and Maestro. Your creditcard provider will often offer extensive buyers protection when you use your creditcard to fulfil the payment.
---
Direct transfer
If you decide to use direct transfer you will receive an e-mail after you placed your order from CCV Pay. This email contains all the information you require in order to pay for your order. The processing of your payment takes approximately 1 to 3 working days.
---
Pick up and pay in our store
In our shop it is possible to pay with cash or card. It is also possible to pay beforehandonline when you choose the pick up in store option.